In order to accomplish economic "degrowth" and curb the treadmill of capital accumulation, we must transform the systemic logic of money itself. Should we blame ourselves for not electing politicians that are sincere enough to advocate reducing our mobility and levels of consumption?
A globalised solar-powered future is wholly unrealistic – and our economy is the reason why
by Alf Hornborg
Professor of Human Ecology, Lund University
It is the logic of money that has created the utterly unsustainable and growth-hungry global society that exists today.
In making it possible to exchange almost anything – human time, gadgets, ecosystems, whatever – for anything else on the market, people are constantly looking for the best deals, which ultimately means promoting the lowest wages and the cheapest resources in the global South.
To get our globalised economy to respect natural limits, we must set limits to what can be exchanged.
Those who remain sceptical to the promises of technology – such as advocates of radical downshifting or degrowth – tend to be marginalised from politics and the media. So far, any politician who seriously advocates degrowth is not likely to have a future in politics.
But a historical view reveals that the very idea of technology is inextricably intertwined with capital accumulation, unequal exchange and the idea of all-purpose money. And as such, it is not as easy to redesign as we like to think. Shifting the main energy technology is not just a matter of replacing infrastructure – it means transforming the economic world order.
The production, installation, and maintenance of any technological infrastructure remains critically dependent on fossil energy. Of course, it is easy to retort that until the transition has been made, solar panels are going to have to be produced by burning fossil fuels. But even if 100% of our electricity were renewable, it would not be able to propel global transports or cover the production of steel and cement for urban-industrial infrastructure.
And given the fact that the cheapening of solar panels in recent years to a significant extent is the result of shifting manufacture to Asia, we must ask ourselves whether European and American efforts to become sustainable should really be based on the global exploitation of low-wage labour, scarce resources and abused landscapes elsewhere.
Economic processes inevitably lead to entropy – that is, an increase in physical disorder and loss of productive potential.
Economic "value" is a cultural idea. An implication of the Law of Entropy is that productive potential in nature – the force of energy or the quality of materials – is systematically lost as value is being produced. This perspective turns our economic worldview upside down. Value is measured in money, and money shapes the way we think about value. Economists are right in that value should be defined in terms of human preferences, rather than inputs of labour or resources, but the result is that the more value we produce, the more inexpensive labour, energy and other resources are required. To curb the relentless growth of value – at the expense of the biosphere and the global poor – we must create an economy that can restrain itself.
We collectively delegate responsibility for our future to a mindless human invention – what Karl Polanyi called all-purpose money, the peculiar idea that anything can be exchanged for anything else. The aggregate logic of this relatively recent idea is precisely what is usually called "capitalism". It defines the strategies of corporations, politicians, and citizens alike.
All want their money assets to grow. The logic of the global money game obviously does not provide enough incentives to invest in renewables. It generates greed, obscene and rising inequalities, violence, and environmental degradation, including climate change. 
The only way to change the game is to redesign its most basic rules. To attribute climate change to an abstract system called capitalism – but without challenging the idea of all-purpose money – is to deny our own agency. The "system" is perpetuated every time we buy our groceries, regardless of whether we are radical activists or climate change deniers. It is difficult to identify culprits if we are all players in the same game. In agreeing to the rules, we have limited our potential collective agency. We have become the tools and servants of our own creation – all-purpose money.
So the first thing we should redesign are the economic ideas that brought fossil-fueled technology into existence and continue to perpetuate it.
"Capitalism" ultimately refers to the artefact or idea of all-purpose money, which most of us take for granted as being something about which we do not have a choice. But we do, and this must be recognised.
There are alternative ways of designing money and markets. Like the rules in a board game, they are human constructions and can, in principle, be redesigned. In order to accomplish economic "degrowth" and curb the treadmill of capital accumulation, we must transform the systemic logic of money itself.
A genuine spanner in the wheel of globalisation
National authorities might establish a complementary currency, alongside regular money, that is distributed as a universal basic income but that can only be used to buy goods and services that are produced within a given radius from the point of purchase. This is not "local money" in the sense of LETS or the Bristol Pound – which in effect do nothing to impede the expansion of the global market – but a genuine spanner in the wheel of globalisation. With local money you can buy goods produced on the other side of the planet, as long as you buy it in a local store. What I am suggesting is special money that can only be used to buy goods produced locally.
This would help decrease demand for global transports – a major source of greenhouse gas emissions – while increasing local diversity and resilience and encouraging community integration. It would no longer make low wages and lax environmental legislation competitive advantages in world trade, as is currently the case.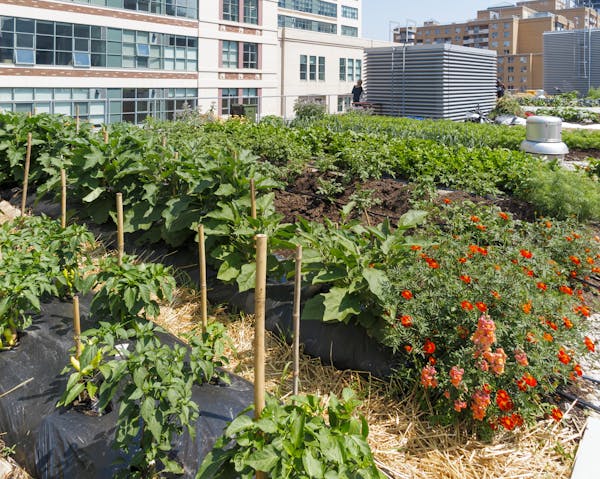 Immunising local communities and ecosystems from the logic of globalised capital flows may be the only feasible way of creating a truly "post-capitalist" society that respects planetary boundaries and does not generate deepening global injustices.
Re-localising the bulk of the economy in this way does not mean that communities won't need electricity, for example, to run hospitals, computers and households. But it would dismantle most of the global, fossil-fuelled infrastructure for transporting people, groceries and other commodities around the planet.
This means decoupling human subsistence from fossil energy and re-embedding humans in their landscapes and communities. In completely changing market structures of demand, such a shift would not require anyone – corporations, politicians, or citizens – to choose between fossil and solar energy, as two comparable options with different profit margins.
A transition to solar energy should not simply be about replacing fossil fuels, but about reorganising the global economy.
Solar power will no doubt be a vital component of humanity's future, but not as long as we allow the logic of the world market to make it profitable to transport essential goods halfway around the world. The current blind faith in technology will not save us. For the planet to stand any chance, the global economy must be redesigned. The problem is more fundamental than capitalism or the emphasis on growth: it is money itself, and how money is related to technology.
Climate change and the other horrors of the Anthropocene don't just tell us to stop using fossil fuels – they tell us that globalisation itself is unsustainable.